"Innovation beyond boundaries- Internet of Medical Things (IoMT)"-MJNE 2017 Annual Event
Event:  MJNE 2017 Annual Conference
Date:
  Saturday, November 4th
Venue:  MIT Sloan School of Management, Building 

E62 Room 276

 (Cambridge, MA)
The Monte Jade Science and Technology Association of New England (MJNE) will hold its annual meeting on Saturday November 4th, 2017.  This year, the theme of our conference is "Innovation beyond boundaries- Internet of Medical Things (IoMT)". We would like to address this theme from various perspectives including digital health, patient monitoring, healthcare management, consumer wearable device design, IoT security, IP and venture capital investment, etc.
Co-hosting organization: MIT Sloan Taiwan Club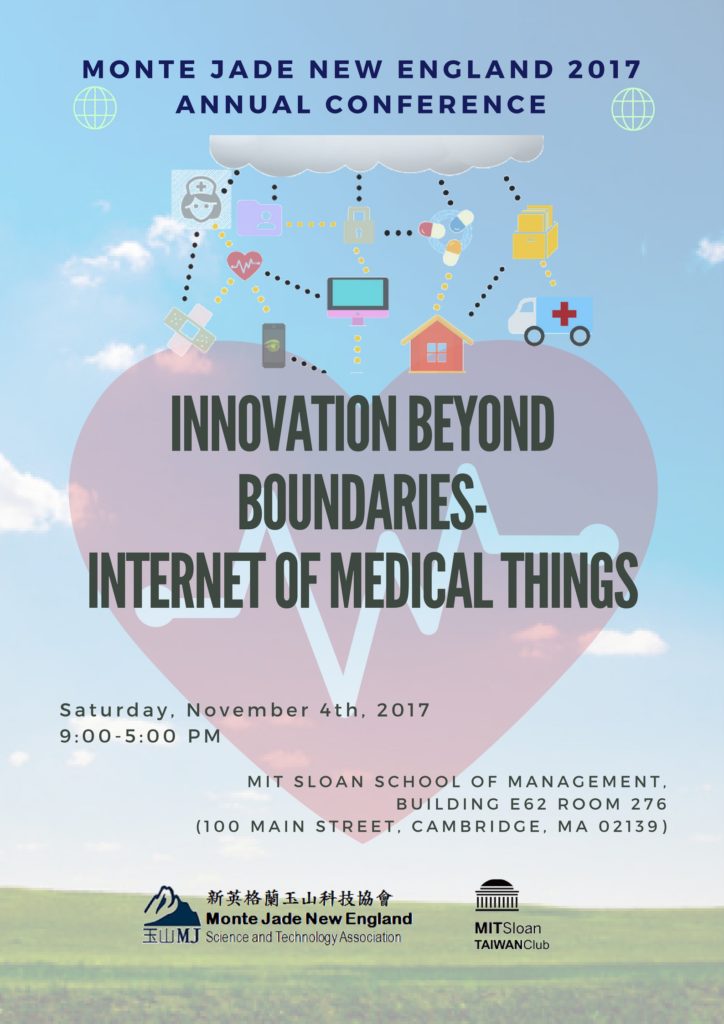 Meeting Agenda: